Senior Citizens Day
Patrons 60 years of age or older get $2 off the gate admission of $10 all day.
*A prize will be given away at 11:45 a.m. each Senior Citizens Day following the 10:30 a.m. show on the Wish Farms Soundstage to the lucky senior citizen whose ticket is drawn from the barrel. Tickets for the drawing will be available to seniors in the stadium. You must be present at the Senior Citizens Program to win.

Ride-A-Thon Day, Noon-11:00 p.m.
A wristband purchased at the Midway for $25 will entitle the wearer to ride most mechanical rides for this one low price. Present voucher from participating O'Reilly Auto Parts stores at Midway ticket booth to receive $5 off $25 wristband and ride all day for only $20. Click here for a list of participating stores. Vouchers will be available at these locations from February 3 – March 10.
Enjoy one free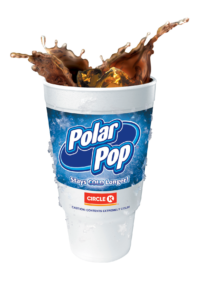 from 

with any wristband purchase! Polar Pop vouchers available at all Midway booths.